Aoshima Admiration Toyota Celsior UCF31 1/24 scale. | Model Kit Index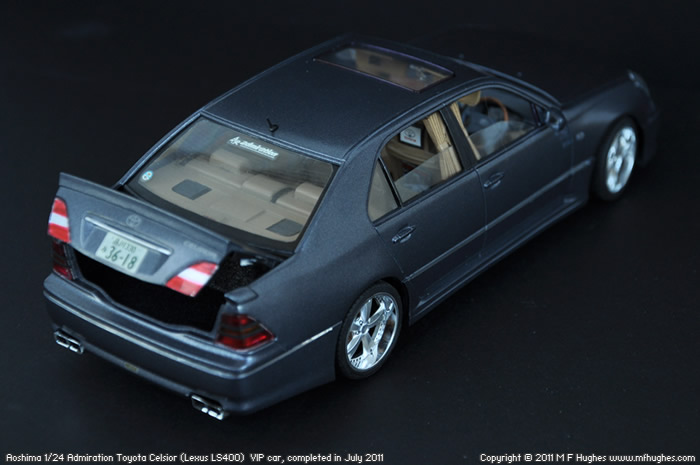 Aoshima Admiration Toyota Celsior VIP car completed in July 2011. Click Thumbnail below to view larger image.

I love VIP cars. This is my first VIP kit and I'm very pleased with the result. I also decided to document the entire process and so there is a full tutorial for this kit, which can be found with the links below. Construction time was about 3 months. There are many extra details such as carpets, DVD screens in the back of the seats, a Fusa knot, sun visors, curtains and partially rolled windows.
All content, text & graphics Copyright © M.F.Hughes 1995 - 2015 | Home | More Kits