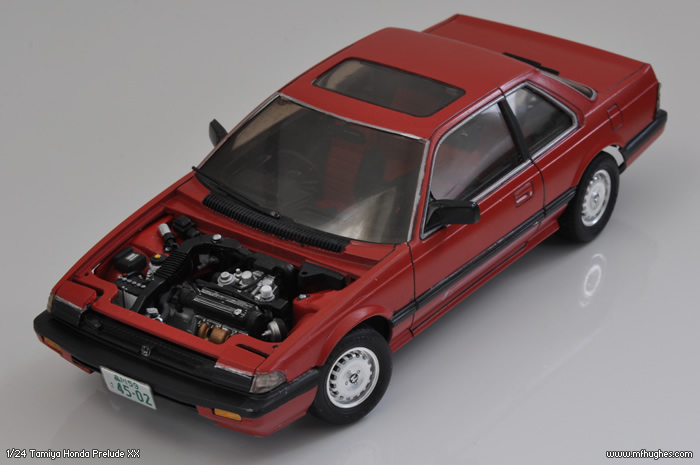 Tamiya Honda Prelude XX completed October 2008.
Background:
At the time I was just coming back to the hobby. I was looking for a kit with an engine and Tamiya was the brand I was most familiar with; this one came up on Ebay.
Pros:
Easy to build with plenty of details. Very nice engine bay and suspension.
Cons:
It's a pretty old kit now. Lacks modern conveniences such as P/E for the badges, window masks and such.
Verdict:
Good.
Build notes:
I added a few details to the engine. This was ony the 3rd build after coming back to the hobby, and looking back at it now, there are many things about this build I'd do differently. Not least the paint finish and the chrome around the windows. And I'd change the wheels.
---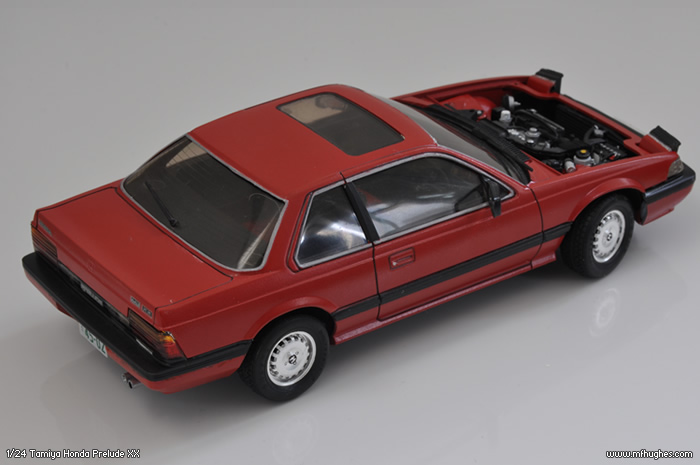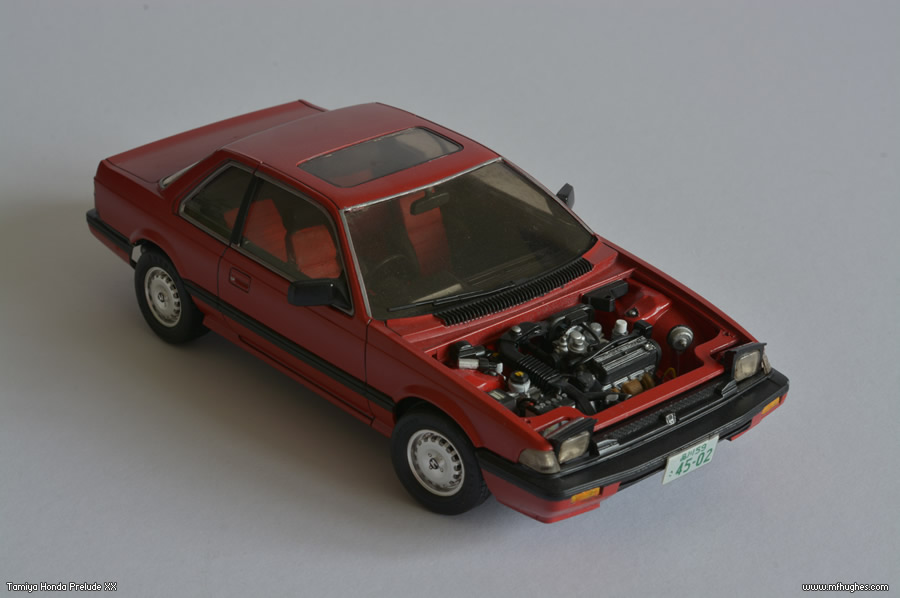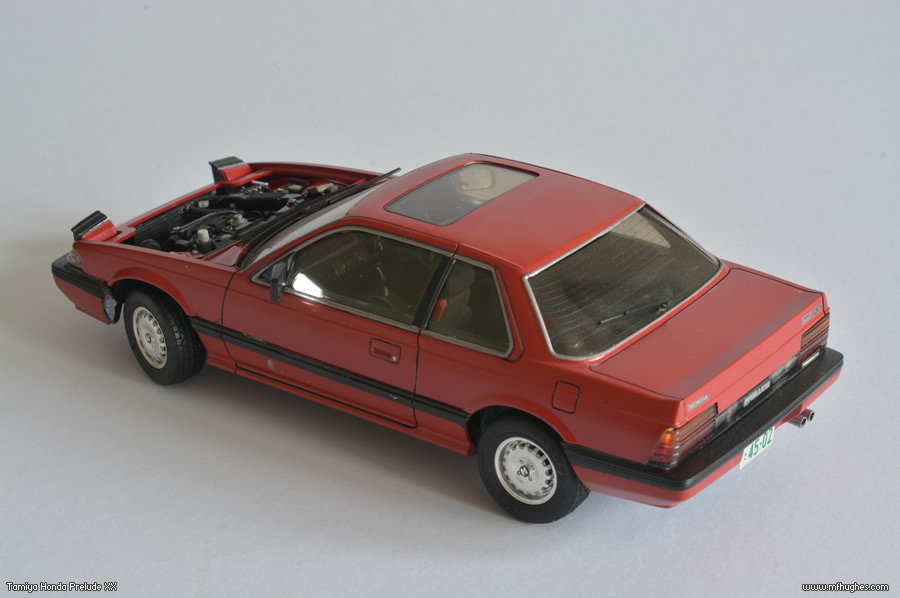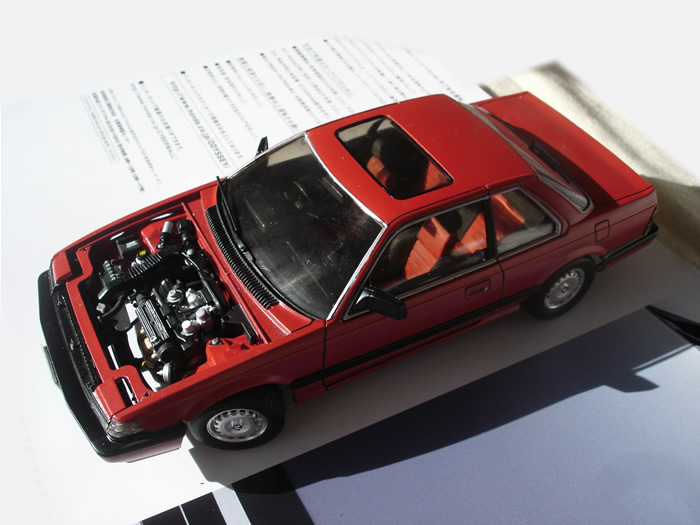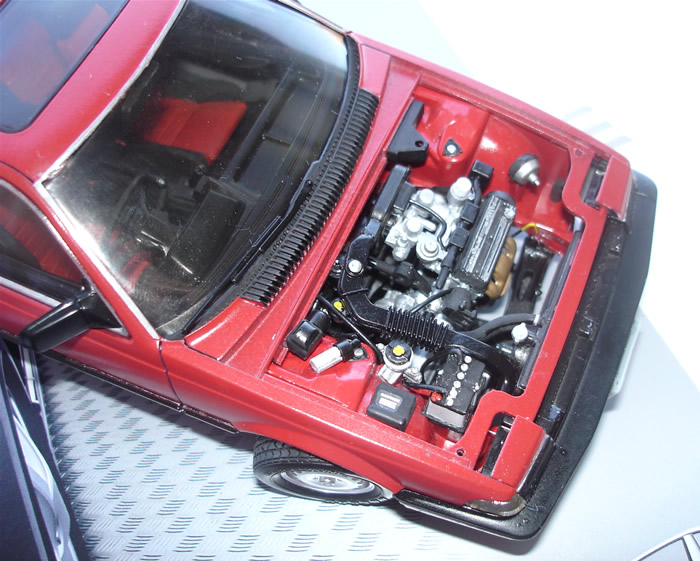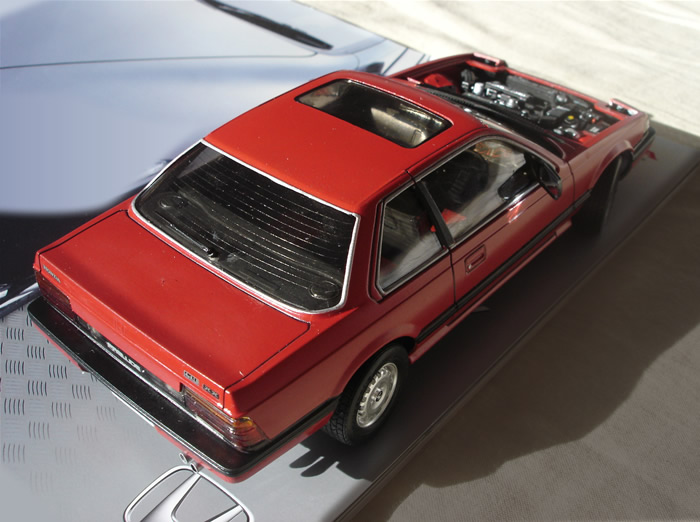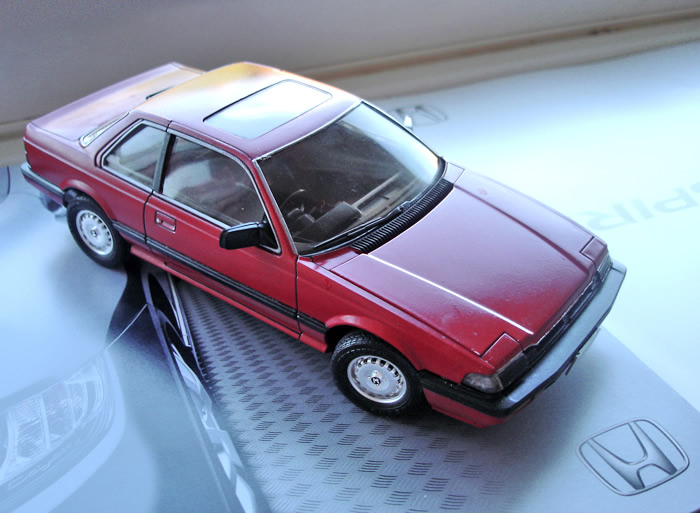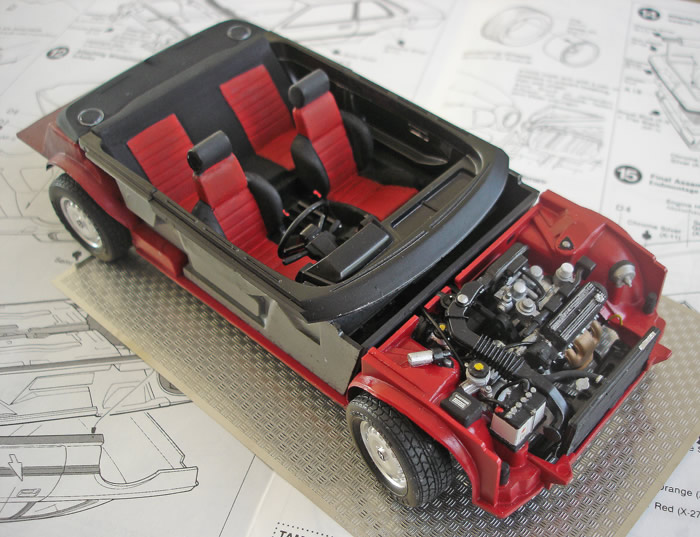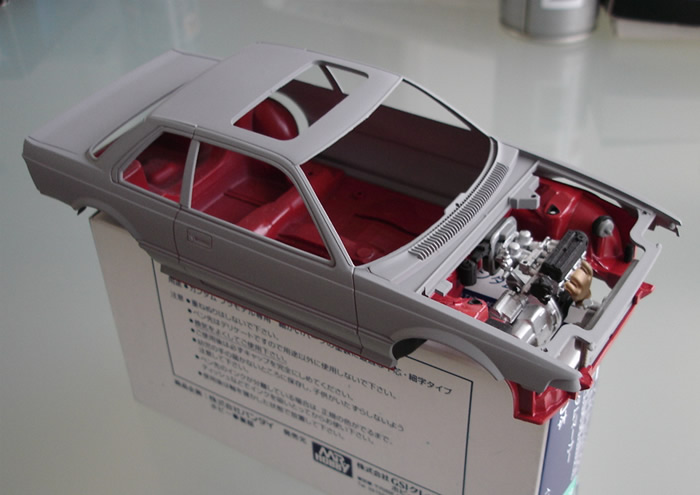 All content, text & graphics Copyright © M.F.Hughes 1995 - 2015 | Home | More Kits